Password-less. Quantum Safe Authentication™.
Our Nimbus-Key System is patented and provides a new level of security for authentication onto your enterprise. Our mission is to prevent fraud, malware, and ransomware. We are the new kid on the block. Join us!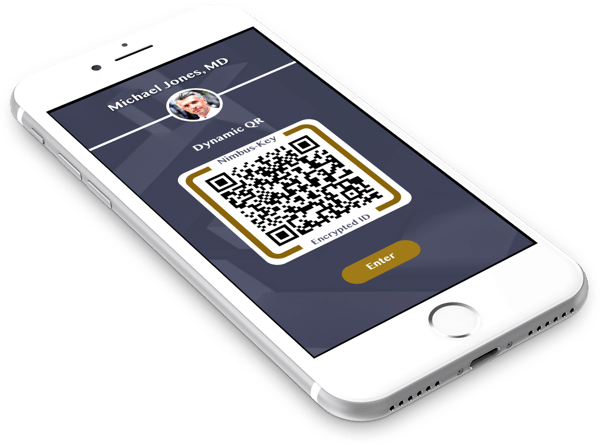 Right now, there is no way to connect all of your medical information. What is needed is a single "global ID" that is secure for each person, then you link the other IDs to this one global ID. That is the Nimbus-Key system which will allow for secure issuance of a global ID or Nimbus-Key that links to other healthcare IDs. You will be able to access and aggregate disparate medical data and give permission to your doctor to view it by simply having the doctor scan your Nimbus-Key with their app.
In fact, our app will do much more than securing your ID and information, we will be rolling out features such as telehealth, wellness, secure messaging, care teams, my info, my medical info, my in-network hospitals and clinics, digital health, and blockchain.
Why blockchain? The blockchain is great for proving ownership and securing transaction histories through the distributed ledger technology and essentially un-hackable. Tell me more about blockchain.
• Patented and Trademarked.
• Touch-less. Password-less.
• Dynamically Encrypted MFA
• Quantum Safe Authentication
• Single Global ID. Connect your medical information.
• A Suite of services all in one place.
• Your Nimbus-Key is secured on the blockchain.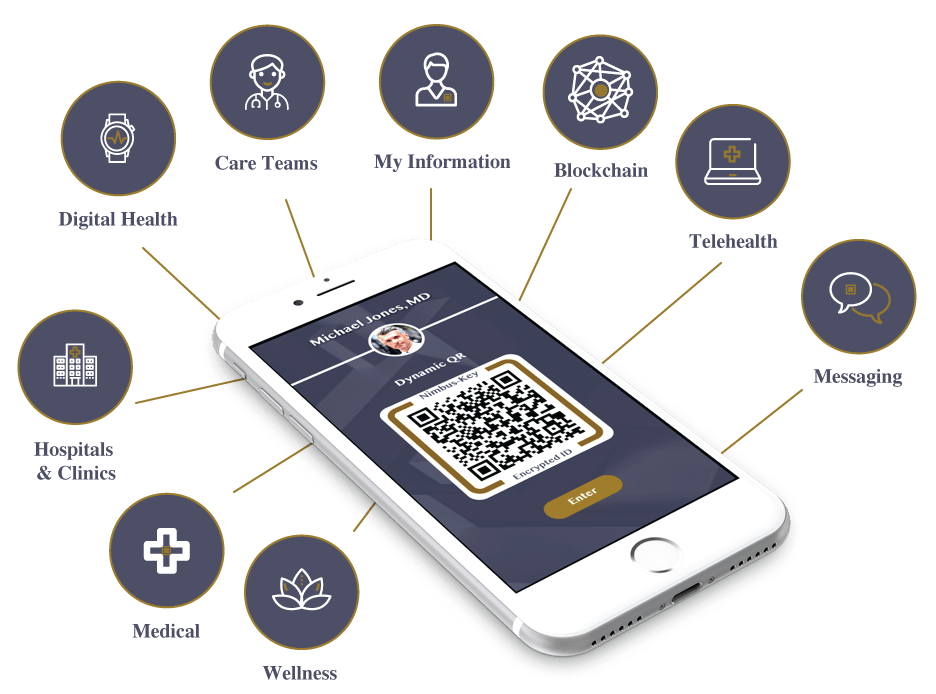 Securely Manage Your Identities
Secure Identity Improving Interoperability.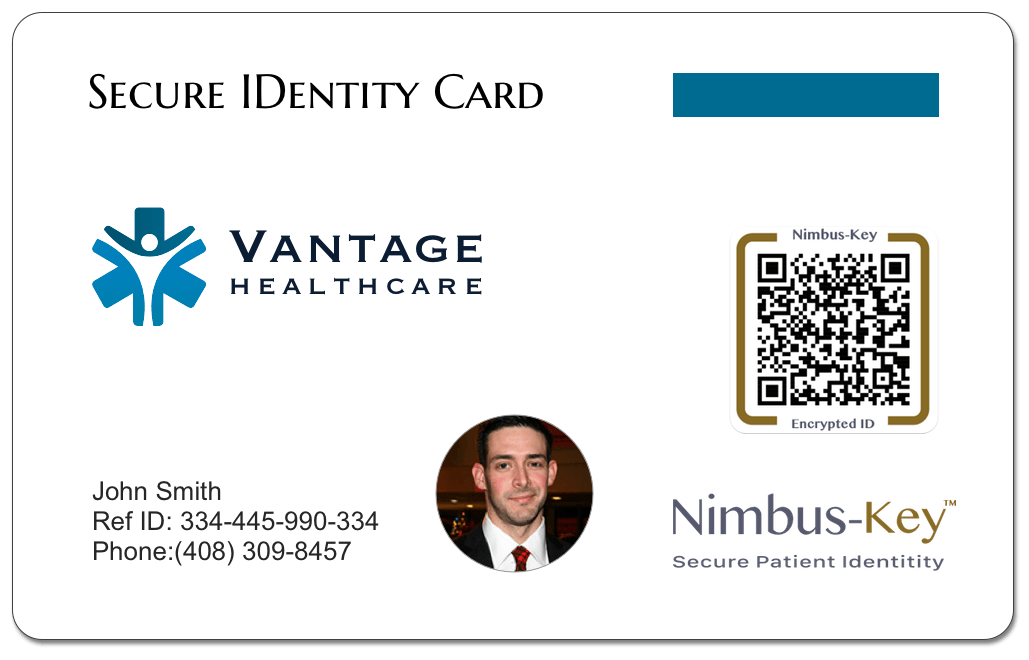 Secure Digital ID Card
Your wait is over at the registration desk. No more paperwork to fill out.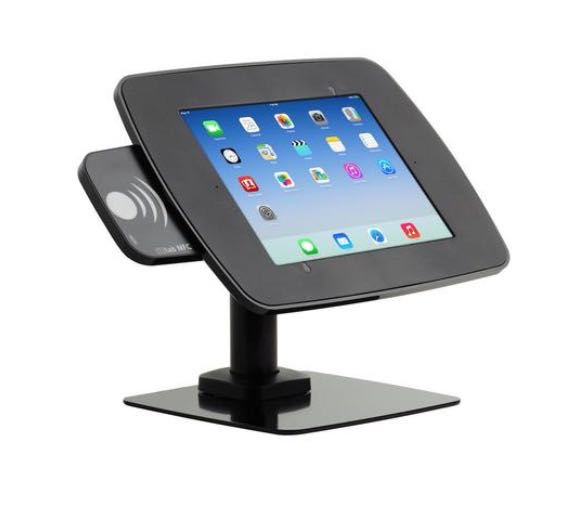 Desktop Kiosk
Scan or Tap to Register.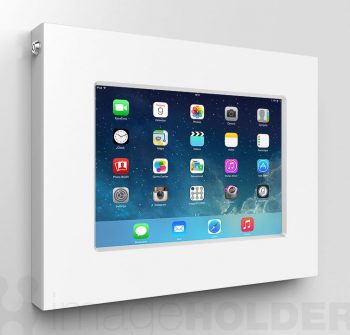 Wall Mount Kiosk
Check-in station.
One Identity. Touch-less Authentication.
Nimbus-Key Technology and the Blockchain:
What value does "distributed ledger" technology (DLT) bring to healthcare? A blockchain that is managed by "Nodes" (partners in a private blockchain) allows for trusted interchanges of information and enhanced security. The blockchain is useful to provide proof of ownership (eg. land titles) and documentation of every transaction on encrypted "blocks" of information. Furthermore, "smart contracts" are programs that run on top of the blockchain that allow for programmatic protocols, decision trees, limits, validation etc.
Every Nimbus-Key that is issued to each person will be placed onto the blockchain where the user will have proof of ownership of their identity.
Securing identity on to the Blockchain.
Creating a single source of truth for medication lists.
Improved supply chain security.
Securing documents with encryption and immutability.
Cryptocurrency payment networks with stable coin architectures.
Vendor credentialing and security.
Best Value. Easiest to use. The blockchain is a distributed ledger across many thousands of computers making it very improbable of a attack. Blockchain with smart contracts as in the Ethereum network has many significant opportunities in healthcare. We have been studying and developing the expertise to deliver enterprise solutions for secure prescriptions to reduce opioid over prescribing, monitoring of transactions and data. Cryptocurrencies in healthcare have the opportunity to reduce costs up to 40% by dis-intermediating insurance carriers and third party administrators.
Please visit our sister website.